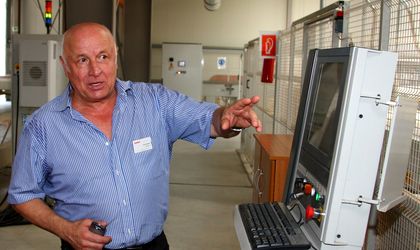 Romanian furniture manufacturer Lemet has reported sales close to RON 210 million (approximately EUR 48 million) in 2012, up 20 percent y-o-y, the company has announced.
The increase was mainly fueled by expanding its own retail network with 12 new units in cities such as Suceava, Calarasi, Valcea, Ploiesti and Bucharest. At present Lemet runs over 100 stores under the Lem's brand which total a sales area of 65,000 sqm.
New stores, new products and total investments worth RON 5.4 million (approx. EUR 1.2 million) enabled Lemet to grow its business by 20 percent in 2012, said Alexandru Rizea, the company's general manager.
The Lemet factory is located in Campina and was built in 1991. It covers 30,000 sqm and produces over 360,000 furniture modules per year by processing about 1.2 million sqm of plywood. In 2011 Lemet started investments worth RON 34 million (approx. EUR 8 million) targeted at improving the factory's flexibility.
In 2012 the domestic furniture market remained on a downward trend which began a few years ago and is estimated to have finished the year below the EUR 928 million level reported in 2011.
Simona Bazavan