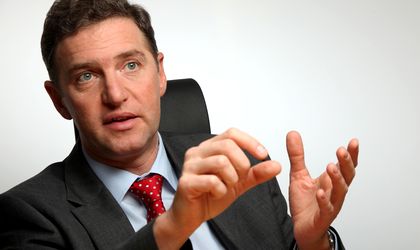 Operational leasing firm LeasePlan Romania will invest over EUR 35 million in the acquisition of new vehicles, prompted by growing demand from the corporate sector, as more companies outsource car fleet management to cut costs. The planned investment will take the firm's number of administered vehicles from 9,100 to over 10,000.
Bogdan Apahidean, general manager of LeasePlan Romania, estimates a 10 percent expansion of the firm's turnover to EUR 45 million this year. He says the local operational leasing market amounts to around EUR 200 million, accounting for close to 42,000 vehicles, and should expand by a moderate 5 percent this year.
Apahidean commented that the difficult economy and legal uncertainty froze the market in the first third quarter, and a slight recovery came only in the last quarter of last year. Another challenge for the market is the extensive imports of used cars from Western Europe.
"We want to see the taxation of second hand imports (e.n. of cars) by individuals. This impacts second hand car dealers and operational leasing firms who face unfair competition," said Apahidean.
Last year, LeasePlan increased its administered car fleet by 20 percent, after investing EUR 28 million in the acquisition of new vehicles. Some 85 percent of its fleet is in the full operational system, and the company provides fleet administration services for the rest.
According to Apahidean, LeasePlan is the leading player locally with a market share of close to 20 percent. The firm added 40 new clients last year, taking its overall portfolio to over 200.
Its biggest client is oil major OMV Petrom, which uses a fleet of 2,300 vehicles. Demand for operational leasing services comes from multinational companies active in various sectors such as FMCG and industry.
Apahidean revealed that executives at the helm of multinationals opt for brands such as Mercedes and Range Rover, with prices hovering around EUR 70,000.
Ovidiu Posirca