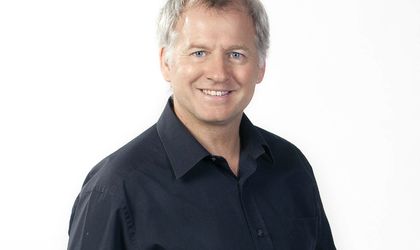 Oliver Perkins, managing director at Brainovate, explains the concept of Legacy Leadership and the methodology behind it.
What is Legacy Leadership?
Legacy Leadership is a complete development program – a philosophy, a process and a model. It's not just a leadership style, it's a life system for success and a way of "being" not just "doing". Legacy Leadership is a complete framework of practices, behaviors, attitudes and values that addresses every aspect of leadership. It's about presenting our best self and encouraging others to do the same. It is not just about building things, it's about building people; it's not just about leaving your legacy, it's about living it every day.
Who is it for?
Although we tend to work with senior management teams, Legacy Leadership is for anyone at any managerial level who believes in a balanced approach to people and results. It's a culturally neutral model and is relevant for teams of all nationalities. It's for individuals and organizations who believe that work should be fun and enjoyable and want to promote that environment for their colleagues. It is for those who inspire and want to inspire others; it's for people who are ready to change their attitudes and self limiting habits and to create new successes. It's for those who want to develop a culture of accountability and to be the best they can be in all areas of their business and personal lives. It's for those who want a proven and practical leadership system that sets a clear direction, grows leaders at all levels and leaves a meaningful footprint and story in the hearts and minds of others – not just within but outside the organization as well.
Why Legacy Leadership and why now?
The program was developed in response to changes in the global marketplace and its associated organizational and leadership paradigm shifts. Organizations now need to think differently as command and control leadership no longer works. In today's busy workplace leaders need a new set of skills and attitudes. These leaders need to manage constant change, act quickly but at the same time fully engage the talents of everyone in the organization. Legacy Leadership offers a practical method of learning, leadership development and skill building. In today's changing world, Legacy Leadership helps you define the way the organization does business, in every meeting, every operation, every project and at every level. It defines who you are and who you will be.
What methodology do you use?
Adults learn best through a balance of active participation and quiet reflection. The program is designed with ample time for both. The experience is highly interactive, fun, filled with stimulating challenges and unique learning opportunities. The workshops are fully experiential and we use comprehensive course materials, leader competency assessment tools, focus workbooks as well as on the job activities to support your learning. The program includes comprehensive needs analysis through leadership interviews, powerful face to face coaching, feedback sessions, team workshops and follow up sessions.  Legacy Leadership is not about the "trainer" imparting "wisdom" but rather using his or her expertise to facilitate the learning from the participant's point of view – allowing for sharing and storytelling.
Oliver Perkins is holding a Legacy Leadership Seminar in Bucharest from 13 to 15 October.