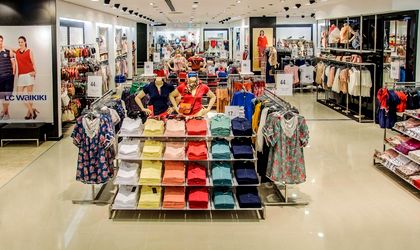 LC Waikiki opened doors to its 9th store in Romania and its 4th store in Bucharest. Starting Tuesday, the 2nd of December this year, the new LC Waikiki in Plaza Romania begins operating, following a USD 1.5 million investment, according to a press release from the fashion retailers.
By the end of 2014, LC Waikiki announces the opening of 2 new stores in Romania thus an overall investment in expanding its network of around USD 4.5 million this year.
LC Waikiki in Romania announces USD 22 million of gross sales in 2013, representing a turnover of USD 18 million without VAT. The retailer is looking to expand its network over the following months, both in Bucharest as well as in other important shopping centers, across Romania. By the end of 2014 the company looks into more than 2 million pieces sold in Romania with the already existing network.
Romania is considered as LC Waikiki's flagship country in terms of its international presence as it is the first country where the Turkish brand has started its direct abroad operations, in October
"The Romanian market represents a high potential of development for LC Waikiki and the brand could be represented by up to 40 stores all over the country." considers Burҫ Korkmazlar, CEE Operations Director of LC Waikiki who is set at bringing their success in the retail sector in Turkey also into international markets.
With the opening of LC Waikiki's new store in Plaza Romania; total international store number will reach 106 and 387 stores in Turkey. The recently opened Plaza Romania hopes to contribute to the overall objective of the brand of reaching 6 billion dollars abroad by 2023.