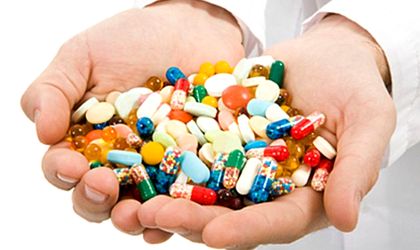 Explicit drug ads will be prohibited by a recent law which has been pushed forward by the Senate and is waiting for the signature of President Iohannis, according to website profit.ro.
In 2013, the budget for commercials on all channels has surpassed EUR 30 million, the level continuing on the upside this year, reaching EUR 36 million, show Media Factbook Romania data.
BRAT (Romanian Transmedia Audit Bureau) data showed that during the first half of the year pharma was the most active in radio advertising, with Zdrovit investing EUR 22 million. Radio investments brought up the whole segment in publicity (print, radio, online and out of home), but pharma was not shy to invest in the other types of media either, numbers showing that the largest budgets across channels came from this field.
According to market estimations, pharma advertising makes up some 15 percent of advertising revenues of televisions, with ad campaigns for medication and pharmacies rivalling telecom advertisers.
The law project had been rejected by all interested parties, says Mediafax, and it was expected to be rejected by the Senate commissions also. However, apparently there was confusin during the votes and Parliament representatives are said to not have known what they were voting for.
Contacted by Hotnews on Tuesday morning, the chairman of the Senate Committee on Culture, Georgica Severin, said only that he "supports the review of the law by the president".
Natalia Martian