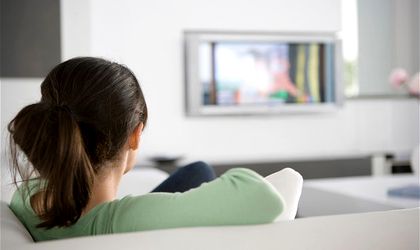 UAPR (the Romanian Advertising Agencies' Union) considers that the new legislative project that forbids ads for medication during TV and radio shows represents an unjustly limitation of the access to information.
The Parliament approval of the law is even more surprising considering that the Government, the National Audiovisual Council and the specialized Committees (health and media) of the two Chambers recommended its withdrawal.
"We all agree that advertising must respect some professional and ethical standards and UAPR has always been advocating in the favour of the rules, in the discussions with its members, but also with the authorities. Still, as long as a set of products and services are legally distributed and clearly regulated, as it's the case of the drugs given without medical prescriptions and of the pharmacies, the communication limitation is not justified. By this means, we are therefore showing our willingness to collaborate with the authorities in order to clarify the possible confusions between the medication given without medical prescriptions and the food supplements and for the harmonizing of the legislative landscape that is regulating the communication for each category," said the UAPR representatives in an official press release.
They also consider that the debates and the talks in the Senate had shown good intentions and a desire to protect the population from misleading advertising and the risk of the self-medication. Still, the existing law is strictly regulating this type of advertising and over-regulating it and limiting the communication represent taking measures way too disproportional. Moreover, it's important to see that according to the European statistics, Romania has one of the lowest rates of self-medication in Europe.
"Far away from having a positive impact on the general state of population health, the proposal added by Alexandru Vegh (UDMR) has as a negative effect lowering the access to information and the limitation of the consumer's right of being informed over the pharmaceutical products and services available on the market. Moreover, the negative impact of this proposal is a considerable one also on the financial side. The State's budget revenues will diminish due to the lowering of the returns from the media and communication industry and by the restriction of the activity in the pharmaceutical industry," is also pointed out in the press release.
Taking all this pieces of information into account, UAPR is asking the President of Romania to resend the legislative project to the Parliament.
Romanita Oprea