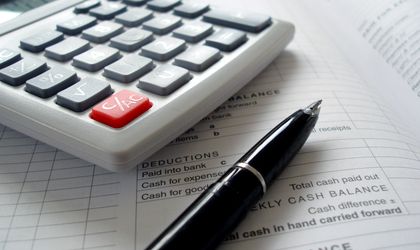 As of this April the Romanian authorities have to pay their bills to private companies with a maximum of 90 days to avoid penalties, after the EU Late Payment Directive 2011/7/EU came into force. This should lend a helping hand to companies dealing with debtors – especially when the debtor is the state – but despite the EU constraint local companies are skeptical about the prospect of significant improvements.
By Simona Bazavan
More than 30,000 Romanian small and medium-sized enterprises (SMEs) have closed over the past three years, following cash-flow difficulties, according to Maria Grapini, the Romanian minister for SMEs, the business environment and tourism. Late payments – or no payments at all – have forced many companies out of business and the problem has only got worse in recent years, leading to an "entrenched culture of debt" across Europe, including in Romania. While this affects all companies, SMEs are worst hit as they are more vulnerable to cash-flow variations and the costs of pursuing debts are disproportionately high for them.
The results of this are staggering and translate into an increasing number of insolvencies, bankruptcies and loss of jobs. Last year, bad debt losses in Europe reached a whopping EUR 350 billion, more than double the EU's budget for the same year, and in 2013 the total is expected to grow by another 0.2 percent, according to Swedish credit management services group Intrum Justitia.
Overall, at present some 57 percent of European companies say they have cash-flow difficulties resulting from late payments, which are up by 10 percent this year compared to the previous one, according to data from the European Commission (EC).
Romanian firms wrote off 5.5 percent of all payments last year and in 2013 this share is expected to grow to 6.6 percent, more than double the European average of 3 percent, said Madeleine Bosch, group marketing manager at Intrum Justitia, last week, during a seminar organized by the EC in Bucharest on the topic of the Late Payment Directive. A survey carried out among some 500 Romanian companies by the Swedish credit management company revealed that this year 87 percent of respondents (up 32 percent y-o-y) complained of liquidity problems due to late payments while 72 percent expressed fears that payment risks will further increase in the coming years.
What does the directive provide?
The Late Payment Directive (Directive 2011/7/EU on combating late payment in commercial transactions) aims to put an end to this debt culture and is expected to lend a helping hand to companies dealing with debtors, especially when the debtor is the state. The directive is actually a recast of Directive 2000/35/EC which has failed to combat the issue of late payments.
The new version applies to all payments made as remuneration for commercial transactions between businesses as well as between public authorities and undertakings. Broadly, the directive provides that the payment period for commercial transactions between both businesses and public authorities and undertakings must not exceed 30 calendar days unless expressly agreed in the contract and tender documents and provided this is not "grossly unfair to the creditor". The directive specifies an optional derogation to the 30 days rule, allowing a payment period of up to 60 days maximum for certain transactions made by public authorities, such as public entities providing healthcare.
Should the 30-day deadline not be complied with, the creditor is entitled to interest on the late payment which is calculated by adding to the applicable reference rate (the interest rate applied by the European Central Bank or in Romania's case the interest rate applied by the National Bank of Romania) a statutory interest for late payment of at least 8 percent.
The new measures are optional for enterprises as they have the right to take action against a debtor for late payment but are not obliged to do so. The measures, however, are mandatory for public authorities. "They should lead by example and show their reliability and efficiency by honoring their contracts," said Kristian Johansen, representative of the European Commission, Directorate General for Enterprise and Industry.
In Romania the directive was transposed into Law 72/2013 which came into force on April 5. Government Ordinance 13/2011, Law 287/2009 and Law 134/2010 also cover certain aspects of the directive.
At present the law is functional but last week's seminar revealed that there are unclear aspects in the way it was drawn up. Although it does not apply retroactively, lawyers at the event complained about an article which suggests that contract clauses defined as grossly unfair to the creditor can apply to contracts signed prior to April 5. Ministry of Justice representatives who attended the meeting were not able to clarify the matter. Moreover, lawyers said that although the interest on late payment is optional for transactions between companies, there have been cases when the fiscal authorities have claimed taxes on late payment penalties to which a company was entitled but did not actually claim.
Only 10 percent of local firms expect improvements
The Intrum Justitia survey conducted in Romania reveals that so far 49 percent of Romanian companies know about the Late Payment Directive, out of which only 53 percent say they have noticed an impact on their payment delays.
However, only 10 percent of Romanian respondents believe their business will improve following the implementation of the directive.
The average payment duration in Romania is 33 days for commercial transactions between companies and 45 in commercial transactions with the state. This is below the EU average of 49 and 61 days respectively, according to EU data. Local company representatives, on the other hand, say that the official data are optimistic at best.
Late payments made by Romanian public authorities to private suppliers of goods and services have long been a source of frustration, if not a bankruptcy trigger, for Romanian SMEs. Those active in sectors such as construction and pharma have been among the worst affected in recent years. Given the considerable delays in payments reported so far, there is little reason for optimism.
"It would be a welcome change, but considering the budget allocations I don't believe the authorities will manage to comply with these deadlines," Vasile Spinean, head of the legal department at Polisano, told BR. He added that the authorities were already struggling to reschedule payments and pay debts before April 5.
It remains to be seen whether the authorities have the necessary resources to pay the bills by the deadline stipulated by Law 72/2013. "In our discussions with representatives of the authorities, each time we have been given assurances that starting this July the 90-day payment period will be respected. We have to wait and see what happens in July," Cristina Petrache, leader of the finance and legal group of the Romanian Association of International Pharmaceutical Producers (ARPIM), told BR. She added that so far pharma manufacturers were generally paid in a year.
The directive should force the public authorities to pay their bills for transactions with private companies within 30 days (while some public entities will get an additional 60 days), "unless otherwise expressly agreed in the contract and tender documents and provided it is not grossly unfair to the creditor". The creditor can also choose not to claim penalties.
The directive seems all well and good on paper but whether it will actually be applied remains to be seen. Many doubt it will generate improvements and argue that when doing business with the state, things will most likely go on as before – on a "like it or lump it" basis. In practice, the "unless otherwise expressly agreed" provision could become the norm and not the exception. The reason for this is the lack of money. The government simply cannot afford to pay its bills on time, nor can it afford to let penalties accumulate.
So far, government representatives such as Grapini have only commented that the authorities have been informed of the new conditions. The coming months will reveal whether or not the public authorities can stick to the new rules.
simona.bazavan@business-review.ro