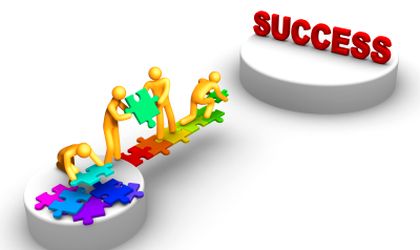 Young entrepreneurs and technology buffs can still apply for the hackaton that will kick off the Innovation Labs 2.0 pre-accelerator program, which will be hosted on March 1 and 2 by the Central Library within the Bucharest Politehnica University.
Whether they already are part of a team or are looking for the right one, would-be entrepreneurs can enlist online at http://2014.innovationlabs.ro/register, until Thursday, February 27, with over 150 of them expected to take part.
At the start of the event, participants will showcase their business ideas and the teams will coagulate around the most well-liked projects.
Within the next day, participants will work on developing their business concepts under the guidance of mentors like Dragos Pislaru, founder GEA Consulting Group, Cristian Patachia, development & innovation manager Orange, Tudor Juravlea, UX product manager Orange, Mihnea Dumitru, convergent marketing manager Orange, Irina Alexandru, managing partner AIRA Design Studio, Alex Tălmaciu, software engineer Mysis and Irina Nicoleta Scarlat, managing partner Prove PR.
On March 2, there will be a demo session of the applications developed during this time after which the teams will present their projects in front of the jury, represented by din Todi Pruteanu, business strategy manager Microsoft Romania, Julien Ducarroz, chief commercial officer Orange Romania, Crina Ţenovici, head of data and B2B communication Orange Romania, Raluca Georgescu, co-organizer E-Commerce Awards Gala GPeC, Teodor Ceauşu, country manager IXIA România and Andrei Pitiş, angel investor and associate professor at the Bucharest Politehnica University.
At the end of the hackaton, the jury will select the best 16 teams that will be admitted in the pre-acceleration Innovation Labs 2.0 program. Over the next three months, these teams will be mentored by experts to develop their projects.
Innovation Labs 2.0 is organized by TechLounge with support from Orange, Microsoft, IXIA, Intel, Mysis, Bucharest Politehnica University, The Romanian Association of Software and Services Industry (ANIS), Akcees, Spherik Accelerator and ProvePR.
Otilia Haraga