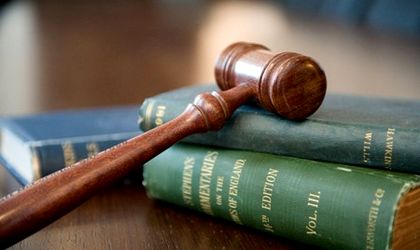 An increasing number of medium and large sized companies have filed for insolvency this year, although Romania's economic growth has picked up, says a new study by credit insurer Coface Romania.
A number of 18,321 have filed for insolvency in the first nine month of the year, which is a 3.5 percent decrease on the same period of last year, according to Coface. It added that around RON 13 billion (EUR 2.9 billion) worth of uncovered debts were generated by these insolvencies, with the banking system having to recover around 40 percent of these debts.
More than 500 companies with a turnover above EUR 1 million went into administration this year. Five of them had a turnover above EUR 100 million, including industrial group Romet and the petrochemical plant Oltchim.
"It's a big discrepancy between the macro-economic level, where we see the agriculture plays an important role for a few months, and the real economy where a real financing need is felt and nothing happens," Constantin Coman, country manager at Coface Romania, told BR.
"These companies took over the role of financing their clients, and this impacted them, because they collected later as the DSO (days sales outstanding) grew to 136 days, their debt level significantly grew and access to finance is made largely on the short term of one year," he added.
The wave of new insolvencies this year destroyed 77,000 jobs, impacting mainly the constructions, textiles, and the chemical sectors.
Coman warned the economy is not regenerating because only 50,000 new firms were set up by September, while 110,000 companies were closed in the same period.
According to Coface representatives, the main issues facing companies that went insolvent this year was not the reduction in turnover, but the disinvestment, over indebtedness and the slow recovery of receivables.
Ovidiu Posirca