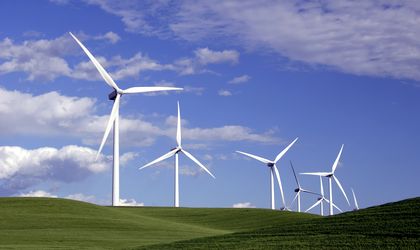 The Romanian renewable energy sector is unattractive to investors, said representatives of the Renewable Energy Producers Organization in Romania (PATRES) on the occasion of their annual meeting when they also debated legislative news in the field of renewable energy.
George Niculescu, executive director of the organization, believes that the biggest concern are the frequent legislative changes that occur suddenly without any consultation with the producers in this field. According to the investors, the legislative changes will result in the insolvency of about a third of the producers of energy from renewable sources.
The government supports energy from renewable sources through the green certificate scheme. Each producer receives from Transelectrica a certain number of green certificates for the energy they produce and deliver. These certificates are sold to the suppliers, thus a certain part of the final energy consumption is provided by renewable sources. Suppliers recover the costs by including them in the monthly bills paid by the consumers.
PATRES sent memoranda to the President and the Government of Romania, as well as to embassies of the home countries of the producers, on the on the difficult situation they have to face because of the frequent legislatives changes that directly affects their profitability.
Renewable energy producers have complained that the Romanian legislation in the field has led, in recent years, to a considerable decrease of investment in this sector, according to Agerpres. PATRES members said that in the period 2011-2012 investments in the renewable energy sector in our country amounted about 8 billion Euros. However, they argue that inconsistent government amendments to Law 220/2008 led to a considerable decrease of investment in this area.
Interest in investment in this area is low because of the lack of legislative predictability. Renewable energy producers fear that their area may become unattractive to investors.
"Romania can become a major player in the energy segment, especially since Dobrogea, is a favorable area for the development of this sector. However, progress in this area can be achieved through rapid intervention at the legislative level that would lead to supporting producers, not putting them in difficulty. Moreover, the renewable energy sector would transform Romania in an important pole in the region, would lead to an increase of the state budget and may also be an important sector for new jobs", senator Christian Gigi Chiru said.
Laura Grigore