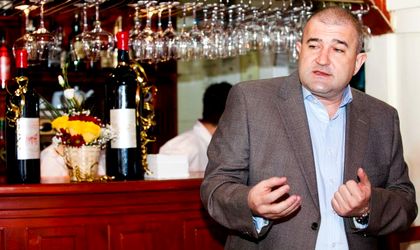 Romanian restaurant chain La Mama has announced that it posted turnover of EUR 5.3 million for 2013, up 6 percent on 2012, on a market that has been in decline since 2009.
Profit represented approximately 8 percent of the turnover, meaning over EUR 400,000. Officials said 3,500 diners visit a La Mama restaurant every day, and the average bill comes to EUR 17. The delivery service that the restaurant has developed since 2007 represents only 20 percent of total sales.
Asked by BR if sales had gone up during the Enescu Festival, Catalin Mahu, owner of the restaurant chain, said no, as Enescu improves national branding, not profit.
After 15 years on the market, the La Mama team has almost 400 employers, working in its restaurants, production, deposits and headquarters, and almost 500 employers in the summer, when two La Mama restaurants open in Mamaia and Constanta.
"Our best selling products are sour tripe soup, grilled minced meat rolls, meat rolls in cabbage with polenta, pig's alms gift with polenta and jam and cream cheese dumplings," said Mahu. The menu changes twice a year and the suppliers are all Romanian, although the products are not always made locally. The restaurants have an extensive wine collection, most of which are available by the glass, he added.
In 2013 Mahu invested over EUR 1 million in the restaurant in Mamaia Nord, which has almost 400 covers. 2014 will see no major investment, only minor renovations of the current locations. Investments will also go into training the personnel and developing the quality of the company's products and services. Another major investment is being considered for 2015.