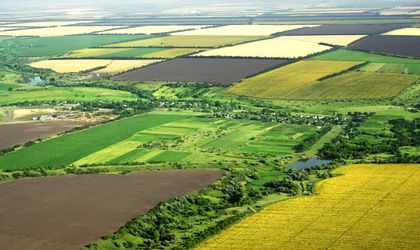 President Klaus Iohannis said Romania shows an immense agricultural potential, but it lacks in infrastructure and competitiveness during the opening ceremony of the Indagra Fair, according to Mediafax.
Reminding that, while a quarter of Romania's workforce is active in agriculture, the sector generates only 4.7 percent of GDP, Iohannis said that he wants Romania's agriculture "to stop being a domain of paradoxes and start being one of performance."
He went on to say that the activity in agriculture should be based less on weather and weather predictions, and more on investments.
"When I say investments I am not only speaking of funds, but also of constant preoccupation and coherent actions, translated into smart and stimulating policies. Romania needs to encourage initiative in agriculture and start capitalizing structural funds to the maximum," he went on to say.
Our country has made progress in the irrigation system, he stated, and over EUR 1 billion will be invested further into this.
"Agriculture is likely to become a source of wealth and economic growth in Romania. But this requires new technology, upgrading rural, production, transport and sales infrastructure, connecting farmers with the market in all associative and competitive forms in the market economy. When farming will cease to represent only a means of subsistence, we will be able to talk about real progress in rural areas," the President said.
He also claimed that the development of related industries, such as food or textiles can generate significant economic opportunities and Romania could be among the leading European suppliers of organic foods, a continuously growing market.
"Predictability is a problem in all areas. Without predictability it is very difficult to grow the economy and to have a stable market. Predictability starts with a strategy, we need to make a strategy for a number of years and keep to it, no matter who governs, who is minister who is secretary of state. Here is where we have much to learn still," he concluded.
Natalia Martian
Romania is a land of contrast. Business Review helps you make sense of Romania.
Is there something that puzzles you about our country? You might also be interested in this.