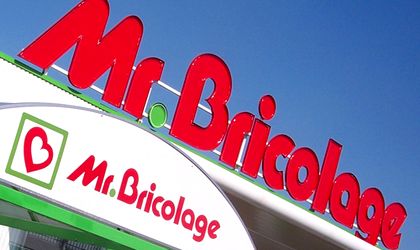 Kingfisher has entered into exclusive negotiations with the principal shareholders of Mr Bricolage, the home improvement retailer, to acquire their shareholding, according to a press release from the British company.
Under the terms of the proposed transaction, Kingfisher would acquire 41.9% of the share capital of Mr Bricolage from ANPF (which is held by franchisees) and 26.2% from the Tabur Family at an agreed price per share of €15.  Subsequently, a mandatory offer to acquire the shares held by the minority shareholders at the same price, in accordance with applicable law, would be filed.
At this level and including the level of net debt as at 31 December 2013 the overall enterprise value is around EUR 275 million. As part of the transaction, Mr Bricolage's existing franchisee and affiliate network would be maintained and its members offered improved commercial terms. The acquisition by Kingfisher of the stakes in Mr Bricolage held by ANPF and Tabur would be conditional upon anti-trust clearance.
The whole process is likely to take until the end of Kingfisher's 2014/15 financial year.
On 2 April 2014, a non-binding memorandum of understanding was entered into, marking the start of exclusive negotiations during which the operating businesses of Mr Bricolage and of Kingfisher in France (Castorama and Brico Dépôt) will meet with their respective works councils and the improved commercial terms will be proposed to the franchisees of Mr Bricolage. Depending on the outcome, a binding agreement would be entered into.
Commenting on the proposed transaction, Sir Ian Cheshire, Kingfisher's Group Chief Executive, said:
"This would add a third, complementary strong business alongside Kingfisher's existing two successful brands in France. The retention of Mr Bricolage's excellent management team within the Kingfisher cadre, the addition to the Group of an established and successful international franchising operation and exposure to new territories makes this an attractive growth opportunity."
Mr Bricolage owns three stores in Romania: in Bucharest, Pitesti and Iasi. Kingfisher recently paid EUR 75 million to acquire the Bricostore network in Romania from Group Bresson. The former Bricostore units will be relaunched under the Brico Depot brand next september, according to Kingfisher representatives.