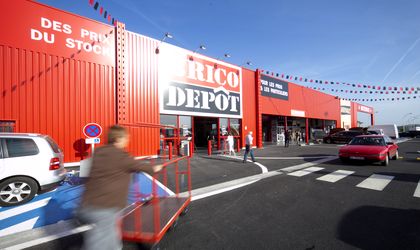 British home improvement retailer Kingfisher has taken over the 15 Bricostore stores operated by French company Group Bresson locally and plans to further grow the business to around 50 stores in the longer-term, the company has announced. The value of the transaction has not been made public.
The Romanian stores will be converted into the Brico Dépôt low-price format.
The takeover is planned to be completed over the next two months and is expected to be earnings neutral in the first year.
Bricostore Romania reported sales of EUR 131 million last year and EBITDA of EUR 5 million. "It is one of the largest home improvement retailers in Romania, with well-located stores. Four of the branches are in Bucharest, with most located near other major international retailers. Using the Brico Dépôt format, there is scope to grow the business to around 50 stores in the longer-term," announced Kingfisher on its website.
Romania is an attractive, "growing market for home improvement, with the organized part of the DIY market having trebled in size since 2005 to around EUR 1 billion in 2011. There is a strong DIY culture among homeowners," according to the same source.
Kingfisher plc is Europe's leading home improvement retail group and the third largest in the world, according to the company. It has a network of around 1,050 stores in nine countries in Europe and Asia. Its main retail brands are B&Q, Castorama, Brico Dépôt and Screwfix. Kingfisher also operates the Koçtaş brand, a 50 percent joint venture in Turkey with the Koç Group, and has a 21percent interest in German Hornbach.
Hornbach operates five stores in Romania. Kingfisher's relationship with Hornbach does not change as a result of the Bricostore Romania deal.
Brico Dépôt currently has 105 stores in France and 21 in Spain. Brico Dépôt is primarily aimed at DIY-ers and professional builders.
Simona Bazavan