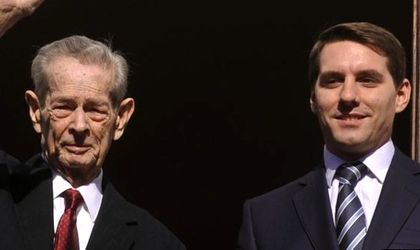 King Michael of Romania has expelled Prince Nicholas from the line of succession and withdrew his monarchical title awarded in 2010, the Romanian Royal Family announced. Prince Nicholas was third in the order of succession, after Michael I and Princess Margaret.
The reason for the decision remains unknown, as it was not stated in the press release communicated by the Royal Family, which states:
"On August 1, 2015, His Majesty King Michael signed a document withdrawing the title of Prince of Romania and the title of Royal Highness from his grandson Nicholas, son of Princess Elena. Also, the King excluded Nicholas from the line of succession to the Crown of Romania. These decisions came into effect the same day.
As head of the House and the Royal Family of Romania, King Michael took the above decisions with an eye to the times to come to Romania after the end of the reign and life of his daughter, Margaret, Custodian of the Crown. His Majesty said the Royal Family and the Romanian society of those days will need a government under the sign of modesty, balance, with morals, respect and always thinking of others.
Keeping the same affection to his nephew, King Michael hopes that Nicholas will find, in future years, a suitable way to serve his ideals and use the qualities which God has granted him.
Her Royal Highness Princess Elena, the mother of Nicholas, received notification of this decision, in a personal letter sent by His Majesty the King."
Natalia Martian