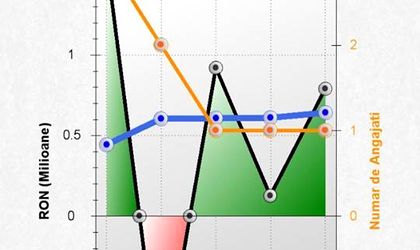 KeysFin launched KeysFin Mobile, an application which facilitates users' access to information about companies in Romania. The application, currently available only for Android smartphones, gives access to a range of relevant data about Romanian companies.
Users can access contact information, financial statements, financial ratios and legal information via the application. They also have the option to save the viewed data in a PDF file or send it via mail or SMS to any contact in their agenda.
The application is dedicated to companies whose employees work in sales, to check potential customers, acquisitions to check potential suppliers, marketing to check potential partners, management to check partners, competitors, and so on.
The application can be downloaded free of charge in Google Play.
A version for iOS will be launched soon. 
A newer and improved version of KeysFin Mobile will be launched in several months.
Otilia Haraga