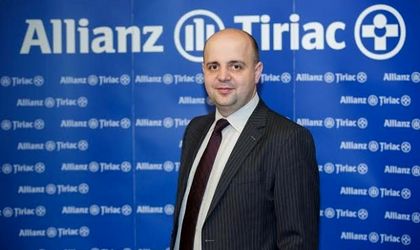 Virgil Soncutean was appointed on Thursday general director of Allianz-Tiriac Asigurari, replacing Remi Vrignaud, according to a release of the company.
"Virgil Soncutean has a professional experience of over 15 years within Allianz Group, gained both locally and at international level. During 2001-2006 he worked in Allianz-Tiriac in sales and sales management area. During 2006-2012 Soncutean was part of the Allianz team from Germany, coordinating organizational transformation programs in Allianz Group entities from over 20 countries, he led the distribution management consultancy division and the CEEMA regional consultancy of Allianz Group," says the insurer.
The appointment of the new CEO is under the legal approval process.
Georgiana Bendre