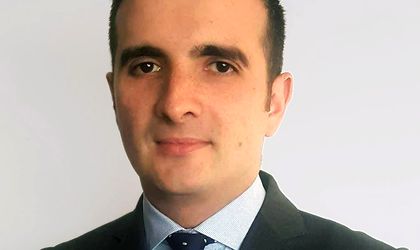 Law firm Nestor Nestor Diculescu Kingston Petersen (NNDKP) announced that Daniel Hadar joined the firm as tax director in the Tax Advisory Services department of its Cluj Office.
Hadar will expand the Cluj tax advisory services practice and will play a central role in the further consolidation of the Legal & Tax project. He has 11 years' worth of experience in tax consultancy with audit companies; he graduated from the School of Accounting and Management IT (The Academy of Economic Studies of Bucharest) and is a member of the Chamber of Tax Consultants.
"For the past 10 years, Cluj has experienced an accelerated economic development that had a significant social impact and lead to a real and tangible evolution of the urban and regional performance that is visible to the business community. From this point forward, our clients who conduct their business in this region may benefit from an integrated solution to their legal and tax needs thank to the setting up of our Cluj tax advisory services practice," said Hadar.