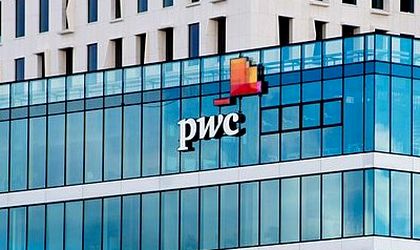 Kenneth Spiteri will be replacing John Webster on July 1 in the position of assurance leader, the latter retiring from the firm, zf.ro writes. Kenneth Spiteri has been an employee of PwC for 21 years, in 1998 he moved to Romania from Malta and in 2008 he was made partner.
His key clients include automotive, pharmaceutical and fast moving consumer goods multinational companies. In previous years he has been involved mainly with human resource strategy in Central and Eastern Europe and risk management in Eastern Europe.
Another management change PwC announced on Thursday is appointing Olga Grygier-Siddons as Chief Executive Officer (CEO) of PwC Central and Eastern Europe (CEE) from July 1. She is taking over from Mike Kubena, who held this position for two 4-year terms, which is the maximum number of terms allowed under PwC CEE's governance arrangements. Olga Gyrgier Siddons is the first woman and also the first native from the region to hold the position of PwC CEO for CEE.
Olga Gyrgier-Siddons joined PWC in 1991 and was made managing partner for PwC Poland in 2009. Under her watch, the Polish branch increased its revenue by 30 percent.
PwC Romania also promoted three new partners, namely Monica Biota, Diana Coroaba and Francesca Postolache.