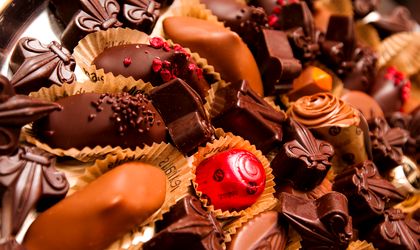 Kex Confectionery, owner of Kandia and Heidi brands, leads in 2013's ranking of chocolate market companies, but in the ranking of brands the top two positions are filled by Poiana and Milka, belonging to Mondelez International.
Chocolate retail sales (including VAT) for Kandia and Heide passed the EUR 75 million mark, while Mondelez International sold products worth of EUR 66 million, according to ZF calculations based on Euromonitor data.
Retail chocolate sales totaled EUR 242 million in Romania in 2013 and every Romanian spent on average EUR 12 at the cash register for chocolate products.
By comparison, Croatians spent on average EUR 40, while every Bulgarian paid at least 20 euro to satisfy his chocolate craving.