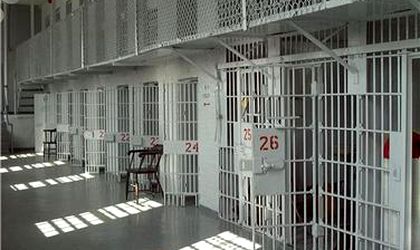 Minister of Justice Robert Cazanciuc said on Friday in Constanta that building new penitentiaries to plug the current jail capacity shortage of about 11.000 inmates requires investments amounting EUR 1 billion.
According to Cazanciuc, as quoted by Agerpres, the development of such a project with funding from the national budget or European resources requires the organization of public debates to determine whether the Romanian society is ready for that.
"We must be realistic and see if at this moment the Romanian society is ready to invest in the next 3-5 years, to start an investment program worth EUR 1 billion. There is a real need to build several penitentiaries to cover the current shortage of 10.000 to 11.000 inmates. This means new prisons, plus investments in the old ones, to try to bring them, so to say, to the limit of human dignity," Robert Cazanciuc told a press conference.
"(…) We are not in the situation of other countries such as the Netherlands (…) which has spare places, or of Spain that closed all penitentiaries after Franco's dictatorship and said 'no one should ever experience what we've been through' and invested tens of billions in the rehabilitation of the system's infrastructure," added the Justice minister.
According to Cazanciuc, together with Italy's minister of Justice, he kicked off last year an initiative to find European funds to invest in prisons.
Staff