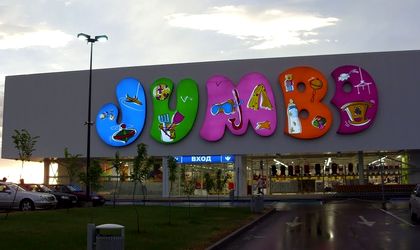 Greek toy retailer Jumbo recorded net sales amounting to EUR 12.72 million and a net profit of EUR 3.7 million in Romania last year July 1 to December 31, according to Mediafax.
Jumbo opened its first store in Romania in October 2013 at Timisoara, for October-December 2013 the company reporting net sales amounting to EUR 4.3 million and a net profit of EUR 1.43 million.
Between July and December 2014, Jumbo Romania sales represented 3.73 percent of the group's total turnover.
The company's second store was opened on November 9 in Bucharest. In Q4 2014, the retailer opened another unit in Bucharest, in October, and one in Oradea, in November.
In Q1 2015, the company plans to open a store in Arad, to be followed in autumn by one in Ploiesti and in December a new unit will be opened in Pitesti.
Jumbo will come to have a seven store network on the local market by yearend. The company aims at developing a network of 12 to 18 units on the Romanian market.
At the end of December, Jumbo had 388 permanent employees in Romania.
Staff