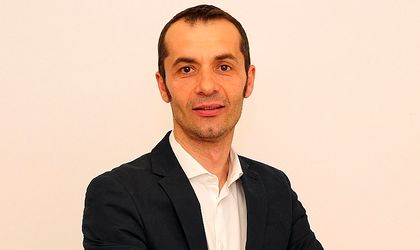 Julien Zidaru is Exact Cercetare si Consultanta's new managing partner, a press release by the company informs. Alongside managing director Lacramioara Loghin he will coordinate the development of the quantitative, qualitative and field research divisions of the company, while also covering the area of business development.
Within the last eight years Zidaru has held management positions within GfK Romania, first as director of research services (2008-2014) and subsequently being business development director. With an experience of over 10 years in management research, his early career in this field was marked in the company MillwardBrown, where he held the position of client service & marketing director.
"After years of career in multinational companies, I felt I had to make the step towards a more entrepreneurial project and thus I joined Exact Cercetare si Consultanta. I think it is a good time to increase the market for such an organization and feel that we are ready for that," says Julien Zidaru.
At Exact Cercetare si Consultamnta Julien Zidaru will be coordinating a team of some 20 experts activating in marketing, sociology, psychology, mathematics and informatics.
Natalia Martian