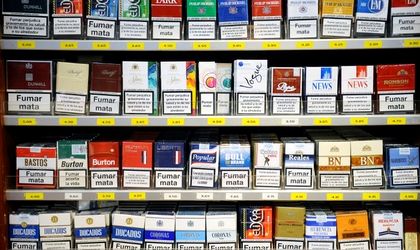 Japan Tobacco International (JTI) could close its production units in Northern Ireland and Belgium, citing a challenging economic environment and excise tax pressure, and is looking into relocating manufacturing to other facilities, potentially in Poland and Romania, writes Mediafax.
The Japanese company presented a proposal for rearranging its production activities in a series of European countries, in a bid to improve operations.
"The economic downturn, huge excises and tobacco black market led to sales volume dropping in several key market in Europe. Add to that the necessity to conform with the recent legal changes in the field, such as the revised version of the European Directive for Tobacco Products (TPD2). All of these factors led us to reconsider our production activities", according to a press release from the company.
JTI proposes that the units in Lisnafillan (Northern Ireland) and Wervik (Belgium) be closed down and the cigarette production be relocated to other European factories, possibly in Romania and Poland. Production from the Tier factory (Germany) could also be relocated. The restructuring plan could affect 1,100 employee in EU member states and would be rolled out over several stages between 2016 and 2018.
Financial details will be presented in the future, after the company holds negotiations with European authorities and its employees.