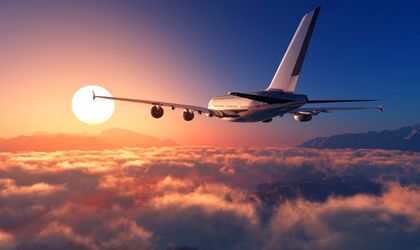 Dutch airline company Join Airlines has entered the local market with four flights from Arad, of which three are international, Mediafax informs. Bernard Jacobs, the company's president, stated that market studies were carried out before making this decision and that "a development of aviation in the Balkan area is foreseen".
Of the four routes the company will operate from the Arad airport two have been definitively established, with destinations being Stuttgart and Verona. For the local flight the airline is aiming towards Arad-Bucharest.
"We are aware of the competition that Timisoara airport offers, but we will respond with creativity, by seeking new routes," said Jacobs, who added that the flights provided will also ensure the transfer of passengers by coaches.
Join Airlines has allotted three aircrafts for its operations in Romania, of which one will be based in Arad. The company also aims to have bases in Suceava and Tulcea.
The Dutch airline is not low-cost, though its president stated that prices for the Arad routes would be attractive. Flights should start in June, after a period of pre-sales, once the routes are officially established. The company is also waiting for modernization works started on the airport, which are planned to be completed in March 2016.
The airport in Arad has stopped offering passenger flights in the spring of last year, when Wizz Air terminated its Arad-Milano route. Towards the end of the year cargo flight operator DHL also stopped operations in Arad, the airport remaining mainly a base for charter and aviation school flights.
Natalia Martian