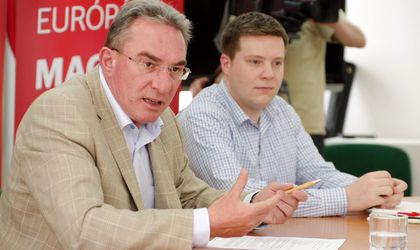 With less than three days to go to the EU election in Romania, BR interviewed Iuliu Winkler, PPE group, to find out which are the perspectives for Romania for this European election.
How many Romanian voters do you expect to turn out for these elections?
According to polls, vote turnout will likely fall between 30 and 40 percent. If we look at voting from previous years we see that in 2007, in spite of the Euro-optimism that predominated in Romania at that time, only 29 percent of citizens with voting rights should up to exercise that right and two years later, in 2009, their percentages didn't even rach 28 percent. I am skeptical about a turnout of over 30 percent but I will not risk an estimation.
What is the local electorate like compared to other countries?
I don't believe there is a difference between voters in Romania and other European states. All Europeans share the same ideals. All of them want a Europe that can generate prosperity, stability, security and can offer guarantees for the fundamental rights of man.
What is at stake for Romania in the European elections?
If I think about the global crisis, but also about the recent crisis at EU's eastern borders, I believe the great stake for these elections is the demonstrating solidarity at a European level. For Romania, especially, I believe the rewards for a bigger turnout are the same as they were 5 or 7 years ago. A larger vote turnout will fortify the mandates for the 32 MEP's Romania will have in the new European parliament. A strong mandate for Romanians MEP.s will contribute to our country consolidating its position in the EU.
What do you think about the European elections campaign in Romania?
Unfortunately, the campaign for EU-elections turned into a very noisy preamble to the struggle we will witness this fall for the presidential chair. Fears pertaining to the EU are lost among the internal turmoil over the Presidential elections.
What was your biggest achievement in the European Parliament?
My activity in the European Parliament focus on economical and international trade topics. I contributed, along with my colleagues, to modifying rule N+2 to the benefit of Romania and Slovakia, in the sense that both states earned another year to absorb the money left over from financing for 2007 – 2013. I also had a stake in the "SME report: Competitiveness and Business Oportunities" inwhich th European Commission is asked to promote the Erasmus Program for Young Entrepreneurs and consider the possibility of an "Erasmus Mundus for Entrepreneurs". I also contributed to the birth of the Citizen Initiative for Protecting National Minorities in the EU.
A summary of my activity in the European Parliament can be accessed here.