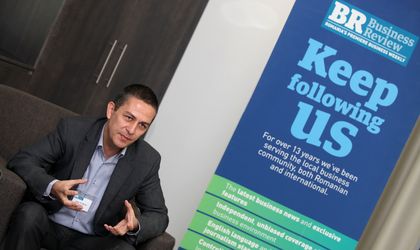 The IT and human resources departments are key in a company, said Iulian Stanciu, general manager of Emag during the Business Review event Morning Coffee With Iulian Stanciu that took place today, June 12.
"A good specialist can cost between EUR 2,000 and EUR 3,000 net," explained the businesman.
Emag's IT department counts approximately 100 programmers while the human resources department counts 7 people. Emag will become more active in acquiring and preserving talent by setting up in September, an in-house training program called The Internet Academy, initially open for up to 80 of the company's employees. "We will be bringing teachers from Harvard for the first level, which will be equivalent to an MBA," said Stanciu.
The entrepreneur, who sold a 70 percent stake in online retailer Emag to Naspers in mid-2012, in a transaction evaluated on the market around EUR 100 million, also spoke about the key moments in a transaction and about the process of building a solid brand.
Speaking about the evolution of Emag's brand awareness, Stanciu said: "Three years ago, we were at 40 percent brand awareness. Then we grew at 42 percent, after than to 45 percent. To grow even further, we decided to promote ourselves on TV. After 6 months on TV, we reached an awareness of 80 percent."
The entrepreneur said Romanian e-commerce is client-oriented and offers often better client service compared to other markets abroad. "They don't have our services abroad, such as delivery of the product on the same day or the fact that you can get your money back within 30 days if you are not happy with the product," said Stanciu.
Comparing the Romanian market with Bulgaria, Stanciu said in Bulgaria there is a duopoly on the market. "Clients don't recommend the product to others, and they buy because they don't have another alternative."
Stanciu also spoke about the fast-changing technology and the challenge of adapting to the market. "Two months ago, at a conference I attended, a university professor said a brilliant thing: the GDP per capita has a higher growth than the growth of the population, and this is due to the evolution of technology. If we do not adapt in 5 years, we too can be out of business," he said.
Emag posted a turnover of EUR 165 million in 2012, up 14 percent on the previous year, which also includes the sales that took place via the Marketplace platform.
 Otilia Haraga