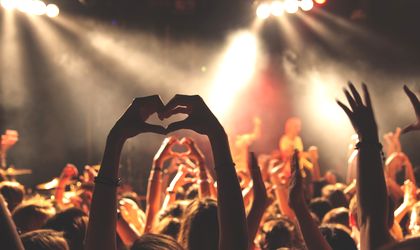 From pain to absolute joy, jazz music expresses all the possible emotions. It's not an assumption, it's the reality. And everyone who listen this music will agree with me. But there is more. "Jazz is about making something familiar-a familiar song-into something fresh. And about making something shared-a tune that everyone knows-into something personal," notes The National Museum of American History in its chapter regarding the origins of jazz.
On April 30, everyone in the world celebrates the great vibes jazz has brought to our lives, whether we are talking about classics or the new wave of jazz singers. To mark this celebration, Business Review will offer a series of interviews with the top jazz music organizers across Romania in an attempt to map the local jazz scene.
My assumption as a cultural journalist who has been writing about what's happening in Romania on the cultural scene for five years now is that the jazz scene is blooming. We have more jazz festivals and special jazz concerts then never and the jazz events continue to grow in numbers. Does the Romanian public start to listen more jazz? This is what Business Review has asked the most important entertainment companies which are bringing jazz to their scenes.
The first positive answer about jazzing up the Romanian public came from the most known Romanian jazz festival, the one from Garana Mountains. Marius Giura, the director of Garana Festival, states that there is definitely an increase in the number of people listening to jazz. "Most probably not pure jazz fans, but listeners who find they like a particular style or type of jazz. And the increase, while significant, remains a small one and jazz is clearly not mainstream. So right now we have a hardcore group of jazz fans, followers of specific bands, listeners for whom jazz is just something they enjoy and the casual listener who enjoys listening to it but never actively searches for new concerts, venues or bands."
Alin Vaida, from Jazz in the Park, agrees with the fact that jazz scene is growing in Romania. "Jazz festivals, as other music festival, aren't just about music, it's the whole atmosphere that a festival can create: great big venues, many bands, a lot of things to do. If you do them properly, you will have more people going. Also, if others see that your event is doing good, they will also try to replicate it or do something in the same field," adds Alin.
From the other part of the country, Timisoara, Oltea Zambori, the Head of Communication for JazzTM states also that jazz music is gaining more Romanian ground.
"I think the Romanian public has always listened to jazz, but only now they discover that is was jazz what they are hearing. Jazz is such an eclectic music genre, going from croons to psychedelic instrumental music passages. I think jazz deserves to bloom because, until a few years ago, it was considered as being the music for high society. And it`s not like that at all."
However, as much as we would like to think that the public has increased and the jazz is conquering the musical tops, we also have to bear in mind that jazz is a niche, everywhere in the world, not specific to our country. Dragos Basca from Twin Arts underlines this: "Once you create great, recurrent events, people are starting to respond and to crave for more great music. However, don't forget that jazz is a small niche everywhere in the world and it takes a lot of work to develop a loyal following."
Lucian Ban, jazz player, composer and also curator for several jazz festivals emphasises also the niche part of this kind of music: "The statement that the jazz scene in Romania is booming might be a little overrated. Yes, we have the classical jazz festivals still going on, we have new ones and some jazz concerts in Bucharest produced by few promoters that are bringing international jazz musicians that we know of. However, I think that what is missing in Romania is the tour in the country and concerts throughout the year, not only in Bucharest, but also in the other cities: Cluj, Iasi, Sibiu and Timisoara. This means that having a network of concerts and presenters along with big festivals and big promoters will make Romania host a healthy jazz scene. But I do believe there is a constant interest of the audiences for jazz music."