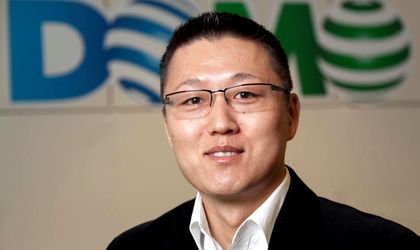 South-Korean Kim Koellner has been appointed as the new CEO of Domo Retail by the administration board of the company, effective starting November 15.
He is replacing Dragos Dinu, who managed the company during the transition process, and will be focusing on personal projects.
Koellner has over ten years of experience in retail on markets in France, Germany and Romania. He did his education in Germany and the United States.
"The new stage in the Domo development marks the transition from family company to an international company. Such a structure allows converting international connections to the benefit of the clients, bringing better prices and superior quality of service," said Koellner.
Dragos Dinu, who coordinated the reorganization and optimization of the internal processes in the retailer created a 15 percent growth in sales per square meter.
"I fulfilled my targets faster and I chose to focus on several personal projects. The new team at Domo is better prepared for the fierce competition in this field and bets on innovation and client-oriented services," said Dinu.
The managerial team will be accompanied by two shareholders: Mag. Eugen Petrov, president of the administration board, and Sigmund Klein, consultant in the administration board.
Domo has a network of 90 stores.
Otilia Haraga