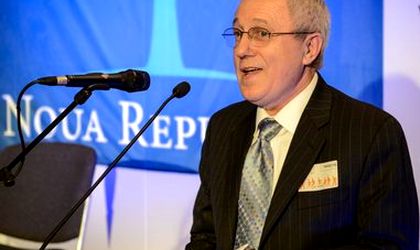 In six days from now, more than 18.3 million Romanians will choose who will represent them in the European Parliament, appointing MEPs as ambassadors for their interests in the EU decision-making process. BR made an interview with George Mioc, the New Republic Party, to find out which are the perspectives for Romania for this European elections.
By Oana Vasiliu
How many Romanian voters do you expect to turn out for these elections?
We expect that of the several hundred thousand voters will vote for the New Republic Party at these elections and thereby we will pass the 5 % threshold. For sure no two elections are the same and the surprise element and other factors like the Romanian people lost appetite to get involved in the MP election, turnover due to the weather condition.
What is the local electorate like compared to other countries?
The main difference between the local electorate in Romania and those from other countries is expressed in the existence of the captive electorate (PSD) in the south of Romania, particularly in the counties dominated by the so-called local barons, with their nefarious party structures and networks. Nevertheless, there are many areas where the influence of old party networks is limited and where there are good chances that the message of a new political force as new Republic will be readily received.
What is at stake for Romania in the European elections?
The main stake for Romania as well for other countries is the cross-roads of Europe: will the EU be transformed into a federal super-state or it will remain an association of nations state? Together with our partners from the Alliance of European Conservatives and Reformists, we fight for a Europe of nations.
What do you think about the European elections campaign in Romania?
The campaign for European elections was characterized by a minimal interest in European themes. The only party to discuss real issues and to propose a European agenda in the context of these elections is the New Republic Party. No serious debates across the political spectrum of the Romanian MP responsibilities and what will do for Romanian people the impact that could have in the development of the infrastructure, no discussion about the pressure coming from Brussels to change the definition of the family.