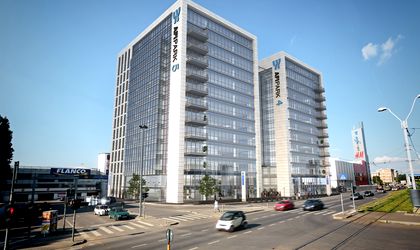 Q2 2015 office space market was dominated by transactions performed by tenants from the IT&C sector, covering 72 percent of total leasing activity (TLA), followed by the professional sector with 11 percent, according to the latest data by CBRE. Two multinational companies, Oracle and Genpact, signed agreements totalling almost 42,000 sqm of pre-leased surface.
Pre-leases deals take the lead in Q2 2015 in terms of office space transaction type, representing 64 percent of TLA, with more than 59 percent of TLA occurring in Pipera.
TLA reached 75,000 sqm, out of which take-up accounted for 93 percent. This brings the office space demand 22 percent higher compared to the same period of last year. During this time, there were six agreements signed for office space exceeding 2,000 sqm.
In the last two years, over 285,000 sqm were leased by IT companies, with 38 percent of the deals concentrating on the Pipera area and 25 percent in the North sub-market. Of these transaction, 84 percent were signed in Class A office buildings.
Pipera continues to be the most sought after area for tenants, with a 59 percent share of the TLA, while the northern area attracted 23 percent. The average size of take-up transactions was of 2,100 sqm, while the average renewal transaction was around 800 sqm.
The current office space stock of 2.33 million sqm has been completed during 2015 by over 60,000 sqm, of which 17,700 sqm (Green Court Bucharest, phase B) during Q2. CBRE estimates the stock should increase by 56 percent, with the addition of AFI Park 4&5 (57,000 sqm) by the end of 2015.
For 2016, taking into account active construction sites, 285,000 sqm will add to the stock, with Pipera and North holding the lead in preferences, representing 68 percent of the new supply.
In Q2 2015 the prime headline remains stable at 18.5 EUR/sqm/month, with the net effective rent estimated at 92 to 94 percent of headline rent.
The overall rate of vacancy showed a slight decrease to 12.9 percent this quarter from 13.3 percent at end of Q1 2015, as a direct result of the low level of delivery coupled with strong take-up numbers. Year on year, the gap is even wider, from 14.7 percent in Q2 2014.
Class A vacancy level remained stable at 6.6 percent, with the biggest rate located in the Central sub-market (9.6 percent), while Class B showed a 16.8 percent vacancy rate.
The report predicts that the next few years may bring some challenges to the market, as a relatively large amount of new office space (some 800,000 sqm) is scheduled for delivery, with 50 percent of the supply located in North and Pipera sub-markets and 25 percent in the West one.
Natalia Martian