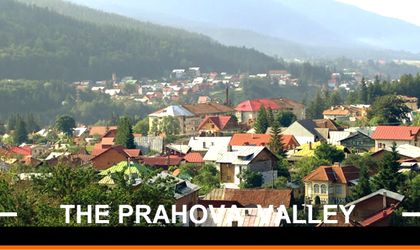 Israel was the second country of origin for foreign tourists in Romania in 2015, according to data from the National Institute for Statistics (INS), coming after Germany but above Italy, France and the USA.
In 2015 Israel tourists amounted to 219,300, while German visitors counted 266,900. Italy came in third with 211,200, France followed with 134,500 and the USA with 130,200. According to the National Authority for Tourism (ANT), Israel climbed one spot last year from placing third in 2014.
Anca Pavel Nedea, the president of ANT, will go on a work visit to Israel and take part in the 22nd edition of the International Tourism Fair for the Mediterranean Market (IMTM). Within the fair, our country representatives are set to organize an event promoting Romania's touristic offer, with an accent on Transylvania, a region in Romania recently appointed as "Best region to travel in 2016" by the Lonely Planet guide.
Throughout the fair, the Romanian stand in Tel Aviv will host crafts from the Targu Jiu area, specific folk music from Prahova Valley. On the last day of the fair, Romania will organize a raffle for all visitors of the Fair, with a city break to Prahova Valley as a prize.
Natalia Martian