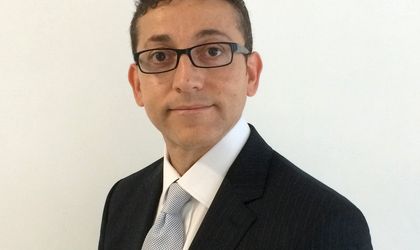 Foreign investment is one of the driving forces of any country's economy. Romania is no exception. A recent study by the Foreign Investors Council (FIC) showed that there is a marked increase in investors seeing a higher level of attractiveness of Romania compared to their group peer locations. 44.4 percent of FIC members that responded noted improved attractiveness in September 2015 compared to 28 percent in March 2015, indicating the potential Romania has to offer.
When it comes to attracting a larger volume of foreign investments, Ismail Radwan, lead public sector management specialist at the World Bank Romania told BR that Romania needs an "improved infrastructure especially road and rail linkages to neighbouring countries", while "taking quicker government decisions especially construction permits and access to electricity".
And as it is not enough to only attract FDI but maintain them, the World Bank representative said it is important to maintain a predictable investment regime through transparency and rule of law, while keeping the fiscal field level with no ad hoc taxes. Also, a dedicated agency within the government could work as a stabilizer by taking the pulse of existing investors, he suggested.
"Evidence indicates that most new investments come from existing investors whose businesses are thriving rather than those that are totally new to the country. Maintaining a dialogue and regular meetings with the business community as this government has done is a good practice," Radwan concluded.
Ismail Radwan is a lead public sector specialist in the World Bank. He has been based in Bucharest since July 2015.
From 2012-2015 he was the country program coordinator for Central Europe and the Baltic Countries in the World Bank's European and Central Asia department, based in Washington D.C. During that time, Radwan lead the Country Partnership Strategy (CPS) which programs the World Bank Group's engagement with Romania during the period 2014-2018.
Prior to taking up this assignment in 2012 he was based in Nigeria where he led the Bank's work in innovation, finance and private sector development. Between 2005 and 2008 he was based in Colombo, Sri Lanka where he managed a number of high profile projects for the Bank including the e-Sri Lanka initiative.
Ismail Radwan studied economics and politics at Oxford University and then received a masters degree from the University of Pennsylvania. He has lived and worked in more than thirty countries. Prior to joining the World Bank in 2000, he was a principal consultant with PricewaterhouseCoopers London in the economics and strategy department. Radwan is originally from Cairo, Egypt and speaks English, Arabic and French.
Ismail Radwan is one of the speakers at the Foreign Investors Summit 2015, the event to be to find out what is happening in IT&C, automotive, infrastructure (transport, logistics), agriculture, energy and real estate. Register here to hold your spot for the event attended by 600+ top level executives, entrepreneurs and government officials.
Natalia Martian