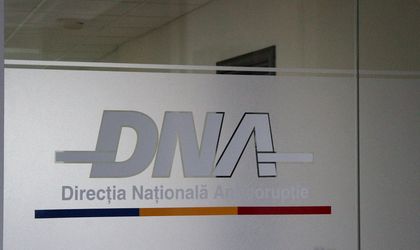 A barometer conducted by the Romanian Institute for Assessment and Strategy (IRES) between March 9 – 10 found that 63 percent of the Romanians have high and very high confidence in the National Anticorruption Directorate (DNA), while the Directorate for the Investigation of Organized Crime and Terrorism (DIICOT) enjoys the trust of 55 percent of the citizens.
The polling agency IRES findings also reveal that 48 percent of Romanians trust the High Court of Cassation and Justice (ICCJ) and 57 percent of them say they are interested in television broadcasts on officials' arrests.
Moreover, in the "Barometer of trust in institutions" survey, 49 percent of respondents say that at the moment, things in Romania are going in the right direction, while 40 percent believe that they are going in the wrong direction.
Most of the interviewed persons, 77 percent, have a very good or good opinion about the fact that, in recent months, many politicians are accused of corruption, convicted or remanded. In this regards, mainly men and respondents with higher education tend to have a good opinion.
The barometer also shows that 95 percent of respondents believe that corruption is widespread in Romania (70 percent) or fairly widespread (25 percent). Only 3 percent of them believe that it is just a bit widespread, and 1 percent say it is not widespread at all.
A significant proportion of respondents, 57 percent, believe that there are politicians who sincerely support the fight against corruption. Respondents who have completed no more than lower secondary school tend to answer affirmatively to this question in a higher proportion.
Regarding the media coverage of the corruption phenomenon, 57 percent of respondents say they are interested or very interested in television broadcasts on recent arrests and convictions.
42 percent of respondents say they trust a lot the Superior Council of Magistracy (CSM). This opinion is more common among men, becoming more widespread also with the increase of the education level.
The study was conducted on a sample of 1,118 individuals aged 18 years and older.
Staff