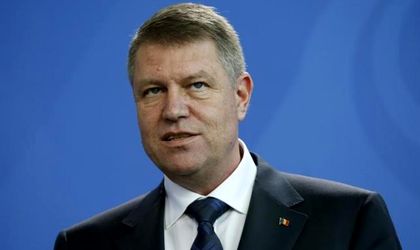 President Klaus Iohannis, quoted by Agerpres, announced that he has convened the Supreme Council for National Defence (CSAT) for September 17 during a press conference at the Cotroceni Presidential Palace. The meeting will cover the migrant crisis Europe is facing at the moment and the latest announcement by the European Commission concerning imposed quotas for member states.
"The phenomenon is important to us because we are in the European Union, but in Romania there is no such pressure coming from this area. We can deal with the matter calmly, responsibly, displaying solidarity with the countries where there is a huge number of refugees. We should not react hysterically, as we should not display a xenophobic side of ourselves. We have to display solidarity with the other EU member states, but voluntary quotas should be kept in place. I do not believe mandatory quotas are the solution. I will unveil this opinion next week at the CSAT meeting. I convened the CSAT for September 17. The same opinion I will also unveil to the European Council in mid-October and I will also take into account the Government's data. Preliminary data show we are entitled to request voluntary quotas," Klaus Iohannis said.
He pointed out that Romania can accommodate 1,785 refugees, as initially announced by Leonard Orban, state secretary for European policies.
Asked whether a wave of migrants would cross Romanian orders in coming days, the President said: "This can't happen…We're not part of Schengen (passport-free travel zone within EU) and migrants must fulfil some rules if they want to enter Romania."
Natalia Martian