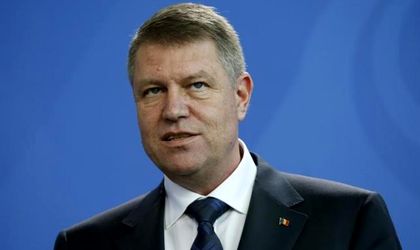 One month after finance minister Eugen Teodorovici signed an agreement in which Romania granted the Republic of Moldova a EUR 150 million aid, President Klaus Iohannis asked for a reevaluation of the law, stating that the continuation of the reform process in Moldova is uncertain at the moment.
In the document sent by the Presidency to the Chamber of Deputies it is stated that "the promulgation of the Law on ratification of the agreement on repayable financial assistance between Romania and Moldova signed in Chisinau on  October 7, 2015 is not timely as long as there is no certainty that the reform process will continue and commitments for implementation of the Agreement for association between the European Union and the European Community for Atomic Energy and its member states, on the one hand, and the Republic of Moldova, on the other hand, signed in Brussels on June 27, 2014."
This comes as a response to the uncertain political situation in the Republic of Moldova, where a self titled pro-European party has allied with pro-Russian parties to take down the existing government, known for its European affinities. At the moment, the Republic of Moldova has an interim government and an unclear path.
The agreement between the two countries had included the sum of EUR 150 million, payable in three tranches and with a maturity of up to five years.
There has not yet come a response from the Republic of Moldova, though it is clear that not receiving this aid would be a strong blow to the country, whose economical analysts had said it would be impossible to pay salaries without this money.
Natalia Martian