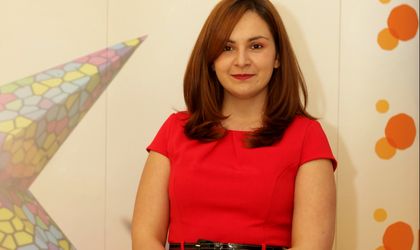 Ioana Mucenic, managing partner & head of strategy of the agency pastel, has decided to leave the agency she created 10 years ago with her partner Dana Nae Popa. After Mucenic's departure, the agency will continue to be run by Dana Popa.
"I have created pastel, along with Dana, when I was 21 years old. Since then have passed 10 amazing years. We've worked hard and we have achieved the success that we had imagined since the beginning of the road. Meanwhile, we grew up and evolved in different directions," said Ioana Mucenic.
Therefore, "each one of us will put in plan our own ideas and visions. In my soul, pastel will always remain the company I started in my university' years and that has represented a huge part of my life," added Mucenic.
Ioana Mucenic has 13 years of experience in communication and management. All this time, she handled the strategic component of the clients' needs and along with the team has developed large campaigns, both locally and regionally. Mucenic is a certified trainer and a member of the Charted Institute of Marketing.
In the future, pastel will be run by Dana Nae Popa, managing partner & business developer, who is decided to continue the growing trend shown by the agency during the last years. "Ioana will continue to be an important person in the pastel's history and we wish her all the success on her new road. After 10 years since its launch the agency starts a new episode in its life. I am looking forward to the new challenges, and along with the strong pastel team, we will continue the beautiful story of the agency," said Dana Nae Popa.
pastel is an integrated communication agency, specialized in creating brand experiences. The agency has grown organically form 30 employees to a turnover of more that EUR 1,500,000. 65 percent of the clients are leaders of their markets. The agency's portofolio includes names such as: Avon, Bonduelle, Beko, Bergenbier, Colgate-Palmolive, Durex, Dacia, JTI, kika, Mondelez, Royal Canin, Podravka, Tenaris Silcotub. The company also works regionally for Poland, Bulgaria and Greece.
Romanita Oprea