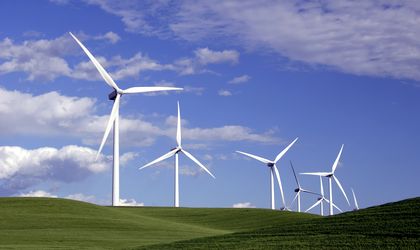 The country has attracted over EUR 6 billion worth of renewable investments in the last few years and the government should send a "signal" to investors that are grappling with legal uncertainty as some of them plan to exit the market, said Monday Valeriu Binig, director, financial advisory services/energy & resources/corporate finance at professional services firm Deloitte Romania, during the eight Focus on Energy event organized by Business Review.
Binig said the booming renewable sector could help Romania reach its Europe 2020 target regarding the production of electricity this year. The country should have covered 24 percent of the gross consumption of primary energy from renewable sources six years later.
"This is a watershed moment. Romania could fulfill these criteria in 2014 and next we could see withdrawals from the market, not followed by new investments that can lead to the situation in which Romania in 2017-1018 to not satisfy this criteria. On one hand certain investors would have fulfilled their return on investments through very good return rates, on the other hand the big investors at this moment want to exit Romania," said Binig.
"It is possible to see going forward insolvency and bankruptcy procedures, it is possible to see big investors putting up for sale the projects they have developed in Romania – it remains to be seen who will come in to buy them," he added.
Players are also struggling with the sale of the green certificates, following the government's move to partially exempt big industrial consumers from paying for them.
Ciprian Glodeanu, partner at law firm Wolf Theiss, noted that the mandatory quota for renewable energy backed by green certificates will stay this year at 11.1 percent, from the initial target of 15 percent.
He said that energy regulator ANRE should propose next year's quota in the next two years and it should be vetted by the department for energy by late September.
"What we know is that we will have around 16-17 percent of renewable energy potentially supported by green certificates, and if the quota will remain somewhere around 11 percent, we will have a problem with 5-7 million green certificates that will remain unsold," said Glodeanu.
Ovidiu Posirca