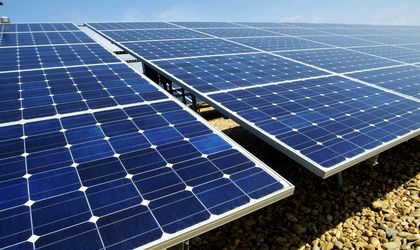 As the Romanian government has officially suspended the issue of two green certificates for solar capacities, investors are waiting for the enactment of a feed-in tariff system for photo-voltaic installations up to 1MW, according to Germany's Conergy, a solar company.
Ales Spacil, business development East Europe at Conergy Italy, sees growth potential in the small solar capacities.
"We are not aware yet of decisions of investors to leave Romania however we know that many of them are studying promising markets outside Europe. We are also aware of a number – mostly local investors who are looking with increasing expectations to projects based on Feed-in Tariff scheme. This smart supporting scheme allowed governments of about 60 countries around the world manage flexibly the minimum amounts of support in order to keep investors interested and at the same time keep acceptable costs," Spacil told BR.
"Romanian officials are talking about introducing this system for PV plants up to 1 MW for more than 1 and a half year. Now is the time to make it happen!"
Conergy has 430MW in solar installations worldwide and the Romanian operations represent only a fraction of this capacity. The company is completing a 2MW solar project near Slobozia and is currently working on another 2.2MW park. Conergy also announced the development of a 540 Kilowatts roof-top project in Bucharest. The developer reached a turnover of EUR 474 million in 2012.
"The share of the Romanian operations is currently below our expectation because the whole market is under everyone's expectations. The positive message is that our footprint is stronger with the time passing both on rooftop and free field projects," said Spacil.
Spacil commented the potential enforcement of permanent anti-dumping duties on Chinese solar panels doesn't impact the firm's operations.
"Conergy supports the provisional duties and we believe that in the coming period there will be enough space for negotiations between EC and China to achieve a good solution without final duties being exposed. As per Conergy, we are flexible enough to work efficiently in both environments – with and without duties."
The European Commission and China have until August to come up with a solution that would raise the price of imported panels. Unless a deal is struck, permanent duties of 46.7 percent would be imposed.
Ovidiu Posirca