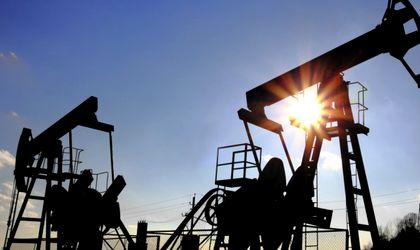 An investment of EUR 1 billion into onshore upstream activities (exploration and onshore production of oil and natural gas) leads to a contribution of EUR 3.2 billion to GDP, according to a study by KPMG, requested by the Romanian Association of Petroleum Exploration and Production Companies (ROPEPCA).
The study reveals that it also leads to some 45,900 jobs being created or maintained, meaning some 15,000 jobs in the year of the investment and an average of about 3,000 jobs during each year of the 10 years of production.
KPMG data, compiled based on information from Eurostat and the National Institute for Statistics (INS), show that between 2010 and 2014 the industry contribution to GDP has grown constantly, insuring some 25,000 work places in Romania. According to European Commission data, this is the largest number of direct employees in exploration and production of oil and natural gas across the EU.
Another conclusion of the study is that investment in onshore upstream sector is transferred almost one to one in tax revenues for Romania, generated during the phase of investment and achieving production. "An investment of EUR 1 billion generates a sector contribution of EUR 1 billion in tax revenue within 11 years," the report shows.
Currently, in Romania there are over 400 oil fields and more than 13,000 active wells.
The contribution of the upstream oil and gas industry, in terms of value added, has been above 1 percent in the total GDP of Romania during the last 5 years.
However, the industry's total contribution is much higher if the inter-sectorial impact is factored in.
Graphs courtesy of KPMG study
"We are talking about a sector that contributes significantly to the country's economic growth, but which cannot exist without intensive, lengthy, large-scale investments. We believe it is the duty of the state to the citizen to be more careful with how this sector can be influenced by public policies. And this influence must be one that will lead to the development of the common interest of both citizens and those who invest with such a major impact," says ArturStratan, president of the ROPEPCA.
ROPEPCA members have invested some EUR 1.5 billion leading to state revenues of EUR 2.5 billion, according to representatives. The association has 19 members: ADX Energy, Amromco, Aurelian Petroleum, Bankers Petroleum, East West Petroleum, Expert Petroleum, Fora Oil & Gas, Hunt Oil, Moesia Oil & Gas, NIS Petrol, Oilfield Exploration Business Solutions, OMV Petrom, Panfora Oil and Gas (MOL Group), Raffles Energy, Repsol, Sand Hill, Stratum Energy, WinstarSatu Mare/Serinius Energy, Zeta Petroleum.
Natalia Martian