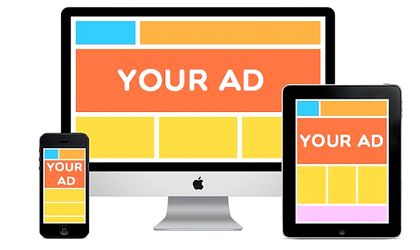 Investments in online display advertising dropped by 7 percent in the first half of 2015 compared to the same period last year, reaching a value of EUR 49 million (ratecard), according to data from the Romanian Transmedia Audit Bureau (BRAT) .
Overall, the online advertising market is characterized by an increasing trend in recent years, says the study. This is confirmed by the increasing number of advertising customers investing in this market, and the positive evolution of the number of brands promoted through online campaigns. However, this trend is not found in online display advertising, as Romanian business investment in local websites registered a decrease of 7 percent during the first half of the year as compared to the same period of 2014.
Sectors that generated the most important sums in online advertising during the first six months of 2015 are the pharmaceutical industry, finance and entertainment. Against the same period of 2014, online advertising investments of the financial sector have doubled (up 123.7 percent), mainly due to ING GROUP, while the pharmaceutical sector had an increase of 145 percent, the main brands communicated being Audionova, orthopedics, Sensiblu, Catena and Medicover.
The largest decrease was recorded by the business and industry sector, which lowered their investment in online display advertising by 65 percent, followed by ecommerce, which decreased by 48 percent.
The top 10 sites in terms of attracted advertising investments during the first half of 2015 accounted for over 40 percent of total investments in online advertising. The list is headed by adevarul.ro, which recorded an increase of 53 percent against the same period of 2014, reaching EUR 4.1 million in investments (ratecard). Libertatea.ro is second with EUR 3.7 million, while gsp.ro and stirileprotv.ro share third place with EUR 2.4 million. Evz.ro accumulated EUR 1.8 million in online display advertising investments and kudika.ro, gandul.info, unica.ro and autovit.ro each gained EUR 1.2 million.
Monitoring investments in advertising is done by BRAT since 2011. The study provides information about advertising within printed publications, radio shoes, on websites and out of home (OOH). It monitors display advertising by Romanian companies on websites with Romanian content, not including the investments in advertising undertaken by international companies and sites specialized in selling advertising.
Over 200 publications with national local and regional range, eight national radio stations, approximately 2,000 websites, and 12 leading companies of OOH are part of the study. Online advertising monitoring includes only display advertising and does not take into account advertising served by specialized sites such as Google, Facebook, Yahoo etc.
BRAT measures audience for print media and online environment, audits circulation (print) and monitors investments done in advertising (print, online, radio and outdoor).
Natalia Martian