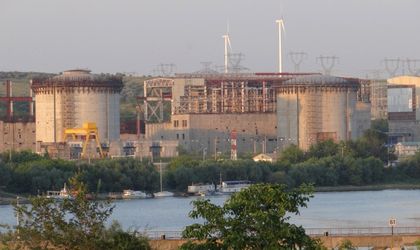 According to Andrei Gerea, minister of energy, investment agreement with China General Nuclear Power Corporation, the investor selected for the development of units 3 and 4 at CNE Cernavoda, could be finalized by the end of the year.
Nuclearelectrica and China General Nuclear Power Corporation signed last year a letter of intent to proceed. The agreement between the two companies should have been signed in December last year, but the project is out of the schedule originally announced.
Andrei Gerea said that they decided to put aside all the debates regarding the memorandum of understanding on joint implementation of the project and to take it from the beginning. "It is not easy to negotiate with the Chinese companies. Now we are in a position to finalize the memorandum of understanding and we hope that by the end of the year to have the investment agreement finalized, which means that this investment, essential for us, will take shape", he added.
The project for units 3 and 4 was evaluated in October last year, to EUR 6.45 billion, but the feasibility study which determined the investment required will be reviewed, according to Agerpres.
Laura Grigore