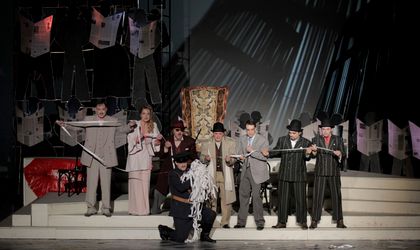 The most important festival dedicated to the new music, the International Week of New Music, will start on May 25 in Bucharest, and until May 31 several cities of Romania will be part of this edition. In the debut of the festival is "A lost letter", the contemporary opera show, staged at the Bucharest National Opera, starting hour 19.00.
On May 27, on the same stage, the absolute premiere of the trans-realistic opera "The awaken dreamer", signed by Mihaela Vosganian, will take place. The play is a co-production between Ion Dacian Operetta National Theatre, Bucharest National Opera and ARFA – Romanian Association of Women in Art.
The founder of the International Week of New Music, composer Ştefan Niculescu, has conceived this festival based on two fundamental benchmarks: a better understanding of Romanian music of the past five-six decades in an international context and an improved awareness of the great values and latest directions of evolution of European and global music, of the audience and Romanian musicians. These targets were realized in an entire series of musical manifestations, festival thus gaining, along with the tradition built by the succeeding years, the national and international prestige brought by such an important event.
The entire program of the event can be seen here.
Oana Vasiliu