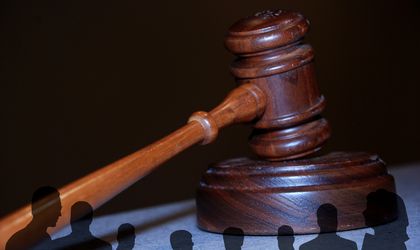 Alexandru Visineșcu, who is 88 years old, faces charges of crimes against humanity for his role as the commander of the notorious Râmnicu Sărat prison for political prisoners.
He was the commander at Râmnicu Sărat prison between 1956 and 1963, and is said to have implemented an "extermination regime" and is accused of torture and having an involvement in the deaths of 12 political prisoners.
"But in a packed courtroom in Bucharest, Romania finally took steps on Wednesday to come to terms with the brutality of its communist past. Twenty-five years after the collapse of the Ceaușescu regime, the country for the first time initiated a trial of an individual accused of crimes committed during the 42 years of communist rule", writes The Guardian.
The international publication informs also that Nicoleta Eremia, the widow of a former political prisoner, asked the court for  EUR 100,000  in moral and financial damages related to her husband, a general imprisoned for writing a book critical of the communist leadership.
"My husband ended up weighing just 30 kilograms (4st 10lb) when he got out of prison. I have records showing how much hard detention he was made to do", declared Nicoleta Eremia for The Guardian.  Her husband, who spent three years in Râmnicu Sărat prison and who died in 2004 aged 90, "left this world lacking peace" because of what had happened to him in prison, Eremia told the Guardian after court had adjourned for the day, notes the same source.
In January 2006, the Institute for the Investigation of Communist Crimes appears, later merging with the Institution for the Memory of the Romanian Exile to form the IICCMER, which seven years later, in July 2013, send a list of 35 individuals to state prosecutors. On September 3, 2013, Alexandru Visinescu is charged initially with genocide, and two weeks later, on September 19, 2013, a second name appears with the same charges, Ion Ficior. The trial of Visinescu started on September 24, 2014, with the charge crimes against the humanity.
Oana Vasiliu