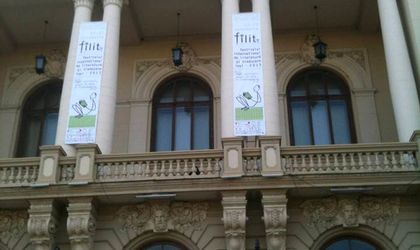 The first edition of Iasi International Festival of Literature and Translation (FILIT) wants to become an international celebration of the Moldavian city, one of the most important cities from Romania.
The Festival will directly benefit from the international recognition earned by Romanian writers in recent years. The large number of translations and invitations to public readings in other countries achieved by these writers has drawn the Romanian literary scene out of the shadows and into the limelight. In addition, it is significant that our country has already been guest of honour at a number of prestigious international book fairs: Madrid, Turin, Paris, and, in 2013, Göteborg. It is high time that literary events on a European scale were held in Romania too.
Dan Lungu, Romanian Literature Museum Director and Festival Manager, explained that the FILIT events were built based on four important pillars — Bookfest, the meeting of authors with pupils and students, the evening events at the National Theatre and FILIT House.
"There will be extraordinary things, meetings with great authors, from noon until late at night. This Festival wants to be a celebration of the city, a celebration in which very many people should be involved, in which they should enjoy at our side, at our guests' side, very important guests from the literary world itself," Dan Lungu said.
An event devoted to the entire national and international publishing world, FILIT will host exhibitions of books, photography and painting, concerts and debates.
The entire program of the event can be seen here.
Oana Vasiliu