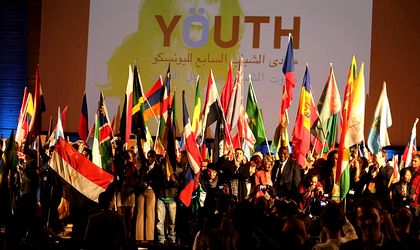 The international conference "Global Ethics: Save the Planet Earth" was held in Astana (Kazakhstan) between August 22-23, where Romania had an initiative in the field of young people's being involved in the intercultural dialogue which UNESCO might implement worldwide.
During the conference, Romania's delegation presented an innovating document, created and meant for young people: "Passport for Global Ethics", which represents a working instrument for the younger generation, a symbol of the values UNESCO wants to offer young people through the agency of various programmes and platforms supporting the intercultural dialogue. Romania's suggestion was agreed to by all the representatives of the UNESCO clubs the world over and they suggested it should be implemented worldwide.
The main issue that has been discussed was the promotion of sustainable development through global ethics based on universal human rights, intercultural dialogue and social justice for all. At the conference, representatives from 15 countries of the world: philosophers, academics, artists, business community, civil society from Central Asia, Asia-Pacific and Europe, UNESCO experts on ethics and intercultural communication, youth education and cultural heritage have attended.
From December 2012, Romania holds the presidency of the European Federation of UNESCO Clubs, Centres and Associations for a mandate which will end in 2016.
Oana Vasiliu