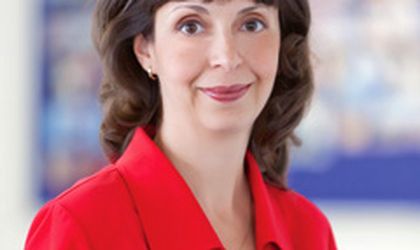 Intel has acquired Kno, an educational software company with offices in the United States, India and Romania. The company's only European office is located in Cluj-Napoca, and currently has 35 employees.
The terms of the deal have not been made public.
The team structure and management will remain the same at Kno's local office. "All 35 employers in the Cluj-Napoca have been fully integrated into Intel. They are 100 percent Intel employees. They have joined the Intel sales and marketing team, the Romanian software development center team and the Wind River team under the Intel Romania umbrella," Manuela Ciugudean-Toma, the firm's PR manager for Central and Eastern Europe, told BR.
Currently, Intel's footprint in Romania comprises the marketing and sales office in Bucharest, the Intel Romania Software Development Center in Bucharest, which develops open source software for mobile devices, the Educational Software Development Center in Cluj-Napoca and the Wind River subsidiary in Galati, which develops software for embedded devices.
"Altogether, the business units and subsidiaries working for Intel in Romania have almost 380 employees," Ciugudean-Toma told BR. "That is 38 times higher than at the end of 2010, when Intel had 10 employees in Romania."
In picture: Monica Ene-Pietrosanu, country manager Intel Romania
Otilia Haraga