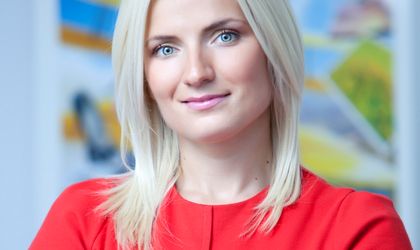 Intel has acquired Kno, an educational software company with offices in the United States, India and Romania. The company's only European office is located in Cluj-Napoca, and currently has 35 employees. The terms of the deal have not been made public.
"So far we have focused mainly on providing access to hardware and software tools, such as online platforms for teachers and students. We now want to move onto the next level, which is content. Kno is an important content creator in the educational field. Following this acquisition, we will have more than 225,000 higher education and K-12 book titles through existing partnerships with 75 educational publishers available through Intel Education Solutions' global digital content library. Kno's content delivery platform is tremendously complementary to Intel Education Solutions' comprehensive approach, focused on student success through our core pillars of products, software, content and professional development," Manuela Ciugudean-Toma (in picture), the firm's PR manager for Central and Eastern Europe, told BR.
Kno software can run on various operating systems: iOS, Windows or Android.
The team structure and management will remain the same at Kno's local office. "All 35 employers in the Cluj-Napoca have been fully integrated into Intel. They are 100 percent Intel employees. They have joined the Intel sales and marketing team, the Romanian software development center team and the Wind River team under the Intel Romania umbrella," said Ciugudean-Toma.
Currently, Intel's footprint in Romania comprises the marketing and sales office in Bucharest, the Intel Romania Software Development Center in Bucharest, which develops open source software for mobile devices, the Educational Software Development Center in Cluj-Napoca and the Wind River subsidiary in Galati, which develops software for embedded devices.
"Altogether, the business units and subsidiaries working for Intel in Romania have almost 380 employees," Ciugudean-Toma told BR. "That is 38 times higher than at the end of 2010, when Intel had 10 employees in Romania."  
Otilia Haraga