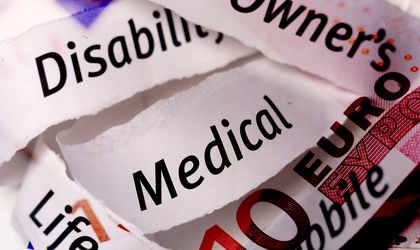 The insurance market is valued at RON 8.29 billion after last year, a 0.4 percent increase compared to 2012. The GDP share dropped to 1.31 pct from 1.4 pct in the previous year, according to preliminary data released by the Financial Surveillance Authority.
"The insurance market was worth 1.31 pct of the GDP in 2013,  compared to 1.4 pct in 2012. Four year previous, in 2008, the share was 1.78 percent. The total value of premiums last year was RON 8.29 billion, smaller by 7.2 percent than the maximum attained in 2008, RON 8.93 billion", according to the ASF. 
Compensations in 2013 cost the insurers RON 4.94 billion, a 4.7 percent drop on the year. Half of the premiums (50.84 percent) were recorded din Bucharest and Ilfov county.
"The 2013 stagnation was cause primarily by the 8.27 percent decrease in premiums for life insurance (total value of RON 1.653 billion). At the same time, premiums for general insurance went up 2.84 percent to RON 6.637 billion, the press release shows.
Favorite insurance products
1. The largest share of premiums were recorded in the field of RCA – 37.18 percent of total, RON 2.467 billion;
2. CASCO revenue amounted to RON 1.795 billion, a 6.33 percent drop on the year;
3. Fire hazard and other natural calamities insurance – premiums worth RON 1.168 billion, up 8.1 percent on the year.
Premiums registered for mandatory home insurance went up 149 percent last year, to RON 60.25 million, while optional policies increase o.5 percent to RON 568.85 million.
Compensation
Insurers hat to pay RON 4.198 billion for general insurance, a 5.74 percent drop compared to 2012. For RCA claims, insurers paid RON 1.925 billion, up 3.37 percent on the year. CASCO compensations went down 9.5 percent to RON 1.762 billion.
Total revenue from brokering went up 6.52 percent on the year to some RON 773.03 billion. At the end of 2013, 38 insurers and 596 brokers were authorized by the ASF. The top 10 insurers  cover 80.76 percent of the market.