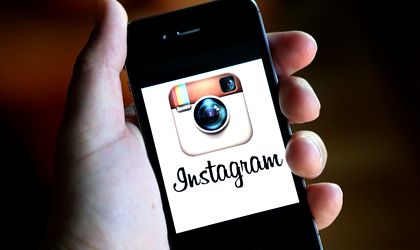 Instagram was launched in 2010, and starting September this year the advertising platform has become available worldwide, shows a press release by advertising agency Today's. Initially the access was only allowed for USA, UK, Australia, Germany and France. At the beginning of 2015, when only these countries had access to the advertising platform, a campaign could start at USD 50,000 (about EUR 44,600), according to estimates by analysts in this field. For comparison, in 2014, the cost could reach USD 1 million in a time when advertising on Instagram was seen as a premium service.
Locally, Instagram has nearly 330,000 users and 206,000 of them were active in August 2015. In the same month over 1.7 million photos were published reaching over 80 million likes. When it comes to video, Romanians uploaded just over 72,000 and they have received over 3.3 million likes. The most popular hashtags during the last month of summer were "summer", "love" and "instagood".
Currently, as a platform for advertising, Instagram works on CPM (cost per thousand impressions) and is used mainly as a tool for branding with your own creations: the brand, the partners, etc. Worldwide, the cost margins for CPM start with USD 4 and reach USD 13, depending on the segment of the audience sought and competitors in the market. For video ads CPV (cost per view) is calculated, which is about USD 0.02, close to the cost of YouTube. Compared to Facebook, the Instagram holding platform, the cost may be higher.
The ads are set within the platform Instagram Power Editor, which has the same targeting options as Facebook, with several formats available: image, video, multi-picture or mobile applications installations. Facebook, which bought Instagram for USD 1 billion (EUR 891.7 million) in 2012, dominates mobile advertising, 75 percent of its USD 3.8 billion turnover coming from the mobile sector.
Natalia Martian